When selecting a home builder, there are many things to consider all while keeping within your desired budget. That's where an all-inclusive builder becomes the top choice. Since inception, our philosophy at DRHomes is that our customers should receive a beautiful home that is truly complete without the need to upgrade on extras along the way.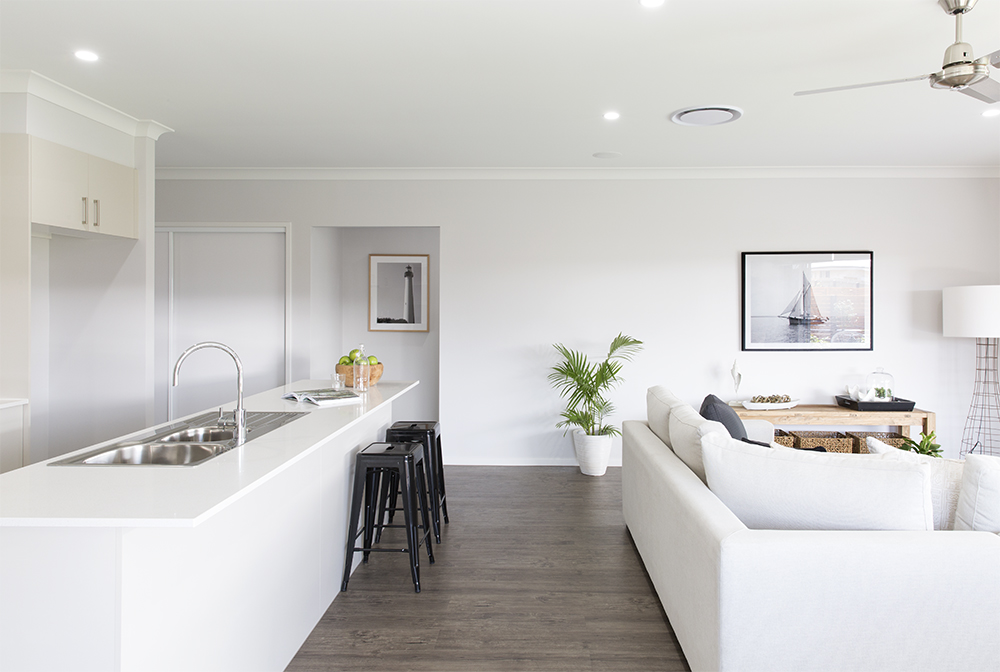 A home that's complete
Yep, that's right! We include everything that's needed to ensure your house is a home as soon as you walk through the door. We'll cover it all, from flooring to blinds and ceiling fans! During the search for your perfect home builder, you will often find that pricing can be difficult to compare. Should you come across a lower base price, be aware that the home may not even come with so much as flooring or tiles, which come
Transparency
The transparency of knowing everything from floor to ceiling is included can take a lot of stress and heartache out of the building process. From the beginning, you'll receive upfront pricing with our standard inclusions, without the requirement to upgrade so that you're able to stay within your desired budget. We recommend comparing standard inclusions among builders and taking note of what you value most to ensure you're on your way to the best possible experience. Take a look at our Builder Comparison Checklists.
Flexibility to personalise
No need to be concerned thinking that standard inclusions will have you locked into something that isn't quite your style! We have an entire Colour Studio showcasing all of our standard product range along with room for you to make any adjustments and upgrades you desire to create your perfect home. We proud to offer a wide range of supplier products within our standard range including Caesarstone, ColorBOND Steel, Ariston, Beaumont Tiles, Fienza and more.
Take a look at what makes us different by exploring our not-so-standard inclusions from HomestarterPlus and Elevate.