Gone are the times where rooms were only designed for one specific purpose! Over time, the transition to open living spaces has complimented the modern family lifestyle that we have all come to know. With key areas of the home made multifunctional and versatile, there's ease when it comes to experiencing quality time with the family.
1. Ease & Flow of Floorplan There's a feeling of comfort and practicality with the open floorplan concept, with smart, thoughtful consideration taken to how your everyday will feel. You're able to define which areas of the home are quiet havens, which are designed for togetherness and how you access those spaces. This even extends from indoors to outdoors, incorporating the alfresco area as part of the family dining an entertaining space.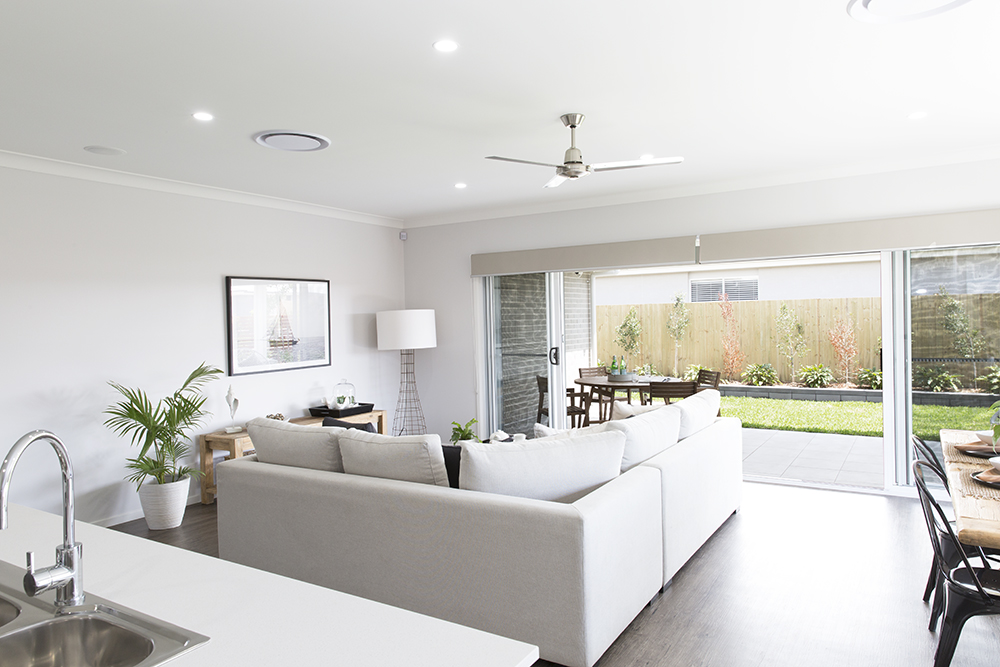 2. Perfect for your next Gathering Gaining more area in the main living space means more entertaining and quality time spent together! We're all about designing homes made for family living, and there's something special about being able to connect with others no matter whether you're cooking, watching over the kids, or kicking back watching a movie. Multipurpose and versatile space is in abundance no matter the lifestyle.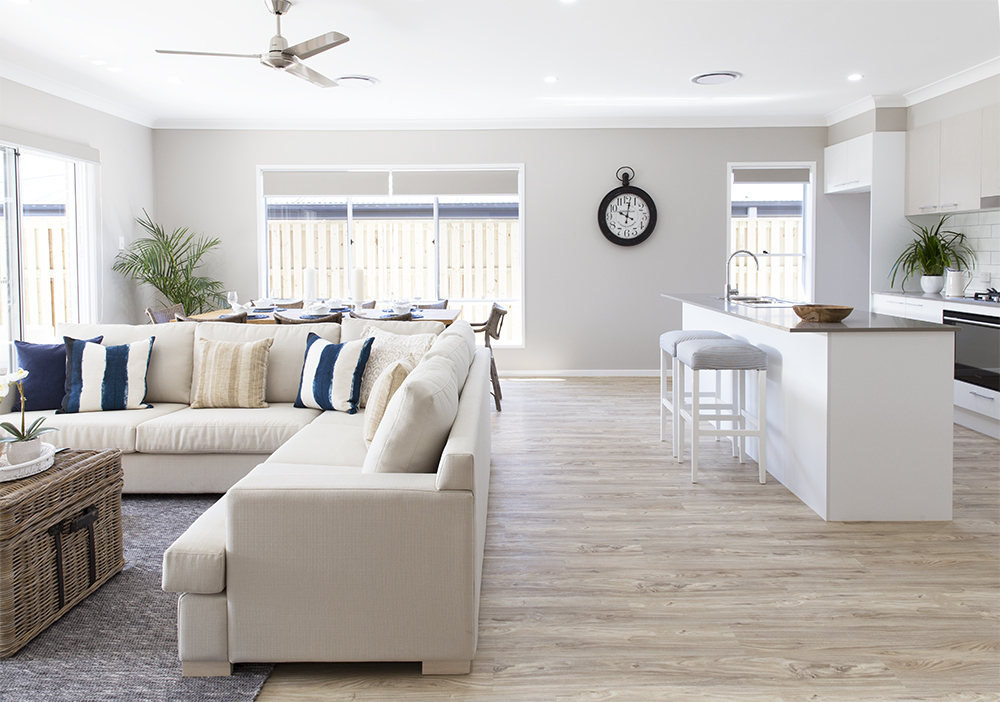 3. Natural Light Here in South-East Queensland, we really appreciate our sunshine! With the minimal use of walls and doors, natural light is able to beam through to those main open areas making them appear brighter and larger. This also provides a reason to consider the orientation of your floorplan on your block of land also, and really think about which rooms in the home you would prefer for morning or afternoon light to reach. And, with plenty of natural light and airflow your back pocket will be thanking you on those electricity bills!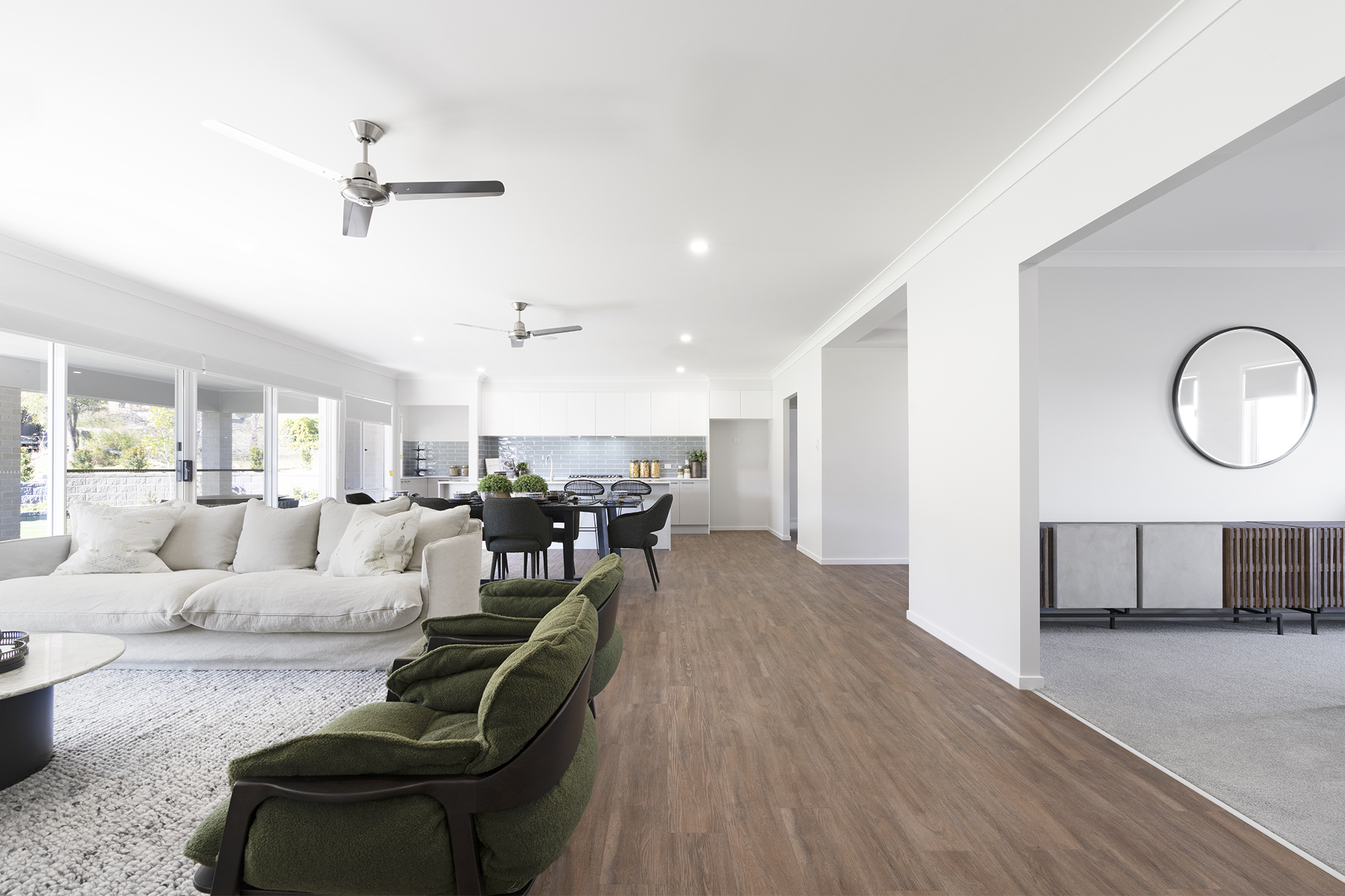 Designing meaningful spaces to gather and create memories is what we love to do most here at DRHomes. Discover a floorplan to fit in with your everyday lifestyle by browsing our designs or speaking with the team.