So, what are window and door infill? This is the space that sits in between the top of the window and bottom of the roof on the external of your home.
Infill is often a detail that will go missed in the home design planning process if you're not completely across what your chosen builder's standard inclusion is – so always check your design plans!
At DRHomes, we use brick infill as standard for all home builds. Though many others consider brick infill an upgrade, and instead the infill will be a timber weatherboard or concrete sheet which is then painted to fit into the colour scheme of the external home.
Why are window and door infill considered an important detail? Depending on what's important to the homeowner, there are a few factors to think about.
Increased Ceiling Height If you're planning on increasing your ceiling height, this gap between the windows, doors and ceiling will become larger and stand out, particularly if you are not adjusting the window height to suit.
The Aesthetics The overall finished appearance of your home is important and will determine the street appeal and consistency of the design. Brick infill keeps the overall finish of the exterior home seamless, and the infill is no longer a standout feature.
Thermal Properties in Different Materials Something to think about is the thermal properties that come with your chosen infill material and their lifespan. Timber weatherboard and other substitute infill options do work well to be the barrier between the environment and your home, though they can buckle and wear over time.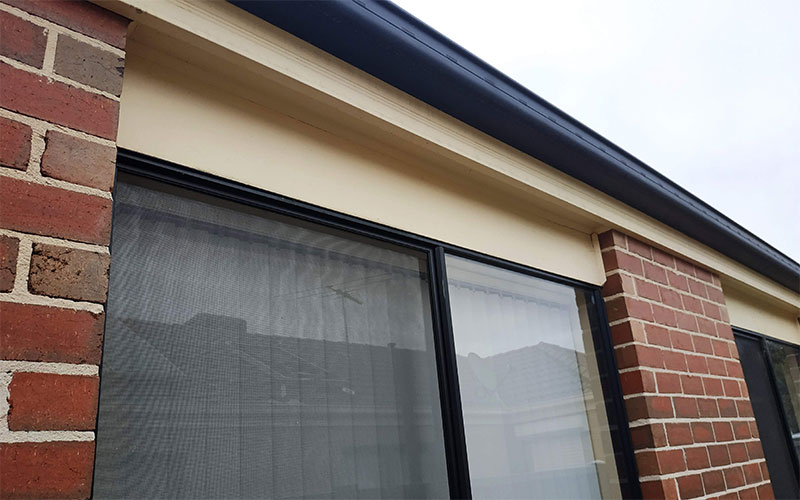 An example of fibro cement sheet infill - Proside Select
Along with using brick infill, our Elevate inclusions offer an increased ceiling height of 2590mm, leaving you with a home that is both aesthetically top notch and well insulated.