During the home build process, you'll find there's more to consider than just what you as the homeowner would like the home to aesthetically look like. Sometimes there may be a covenant from the land estate that needs to be followed.
This can include design rules like multi textured or finish facades. Meaning, you will have to incorporate brick, cladding, render, stone or a number of other materials to the exterior of the home in order to meet the preferred style specification of the land estate developer.
At DRHomes, you'll find most of our facades already use this guide as a base standard, to achieve modern, contemporary and haven styles.
Our Delaney 39 Modern display home based in Delaney's Creek is a perfect example of this colour and texture combination. Using brick, render and cladding, this façade takes a modern approach with a colour scheme that sits dark, yet neutral. This wide, acreage home design gets a sense of character, warmth and hominess out of the materials and colour palette chosen.
No matter the design goal you're trying to achieve, our team will help you to get there from customising your design to final colour selection.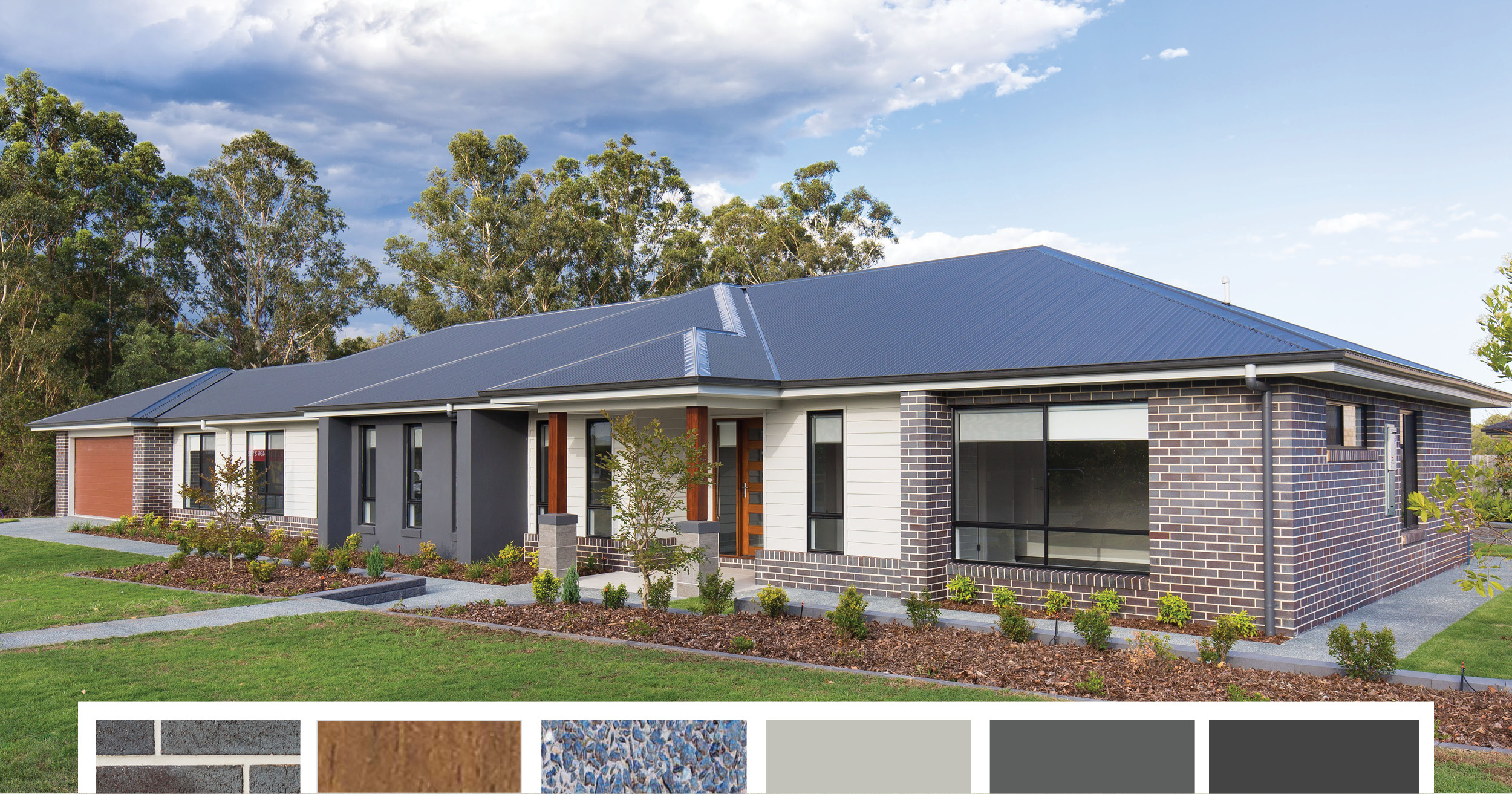 Take a look at our complete home range.