The Crawford 23 is a smart and functional single-storey design, filled with moments of stylish finishes.
The main bathroom is filled with modern touches, including roller blinds, semi-frameless shower, wall-hung, handle-less cupboards, and a shower niche – all included as standard with the Elevate range for this design.
The light timber cupboards along with textures of white and grey tones in the tile selection creates a bright and modern room. Follow along as we break down all the colour choices. 'Agrestic White Satin' have a wave to the short, rectangular shape and the satin finish gives an almost matte texture when contrasted with the 'Uni Light Grey Gloss' used along the walls and shower spaces. 'Warehouse White' is featured throughout the Crawford 23 display flooring, providing a stone-like look.
Polytec's 'Coastal Oak' in Woodmatte finish adds another layer of texture but keeps the room looking light and open. The Pheonix 'Rush' range fixtures are used throughout the bathroom, shown in the basin, bath and shower mixer.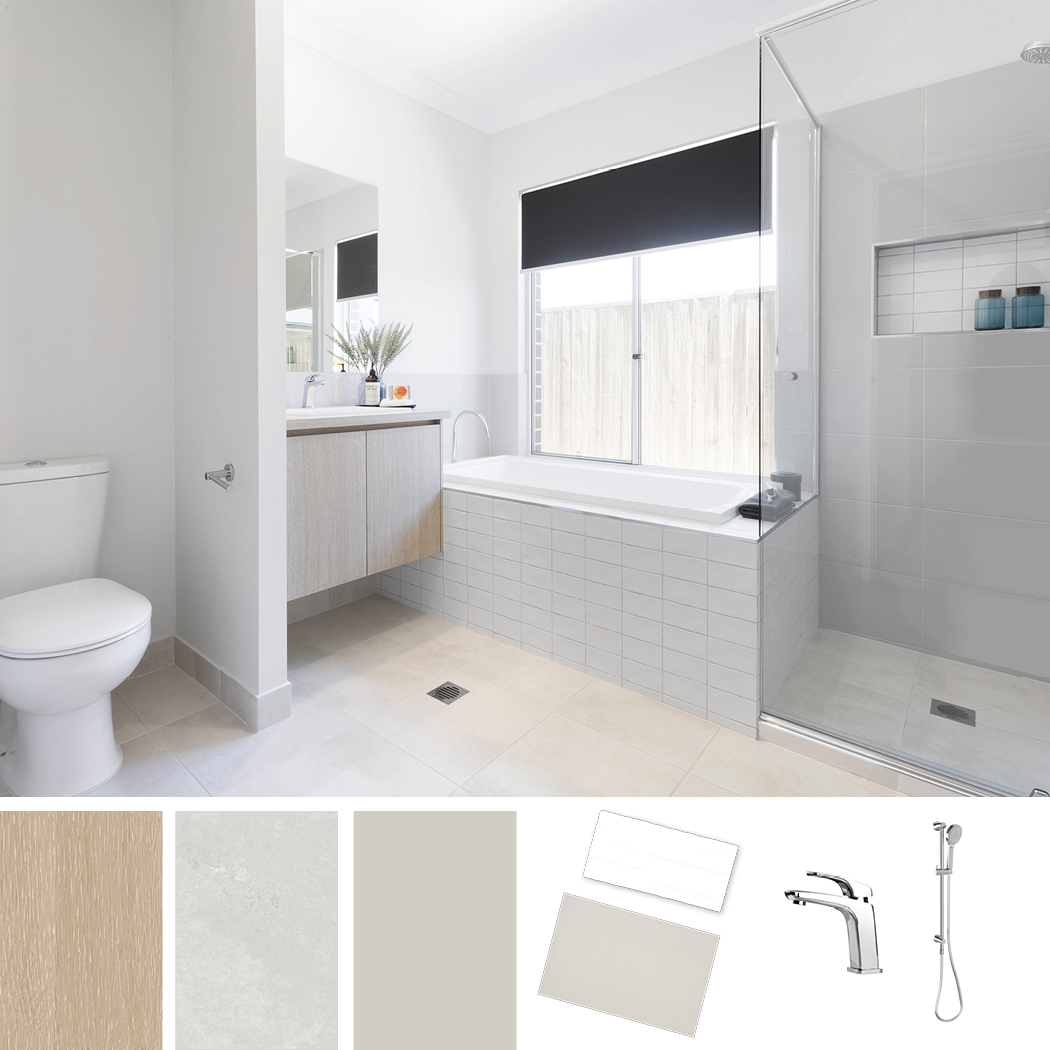 Take a closer look at the Crawford 23 Modern display located in Caver's Reach, Park Ridge.