Choosing the right feature tile, whatever the room can be difficult to decide.
We love the subtle statement that the blue subway tiles make in our Answerth 40 kitchen, both offering the introduction of colour that is balanced with the use of white and grey tones.
The lighter colour scheme brightens and opens up the space, creating more of a welcoming and homely feeling that extends into the scullery. If you're wanting to inject more colour or texture into your cabinetry, the two-tone style is a great option. In this case, Polytec's 'Avion Grey' is used for the undermount and 'Polar White' for the overhead, creating a subtle difference.
Keep to the trend of a clean, crisp finish with fingerless handless above and contrast with a matte black statement below. This also allows you to embrace style trends without the full commitment.
Of course we all appreciate the beauty of a Caesarstone benchtop (pictured: 'Snow'), which adds a further sense of luxury to the space.
What's our favourite thing about this kitchen? The combination of functionality and style. The storage available is endless, flowing around to a spacious scullery with space to keep any unsightly items off show. There's plenty of space for the entire family to help with the cooking and gather for the everyday or entertaining for those special occasions.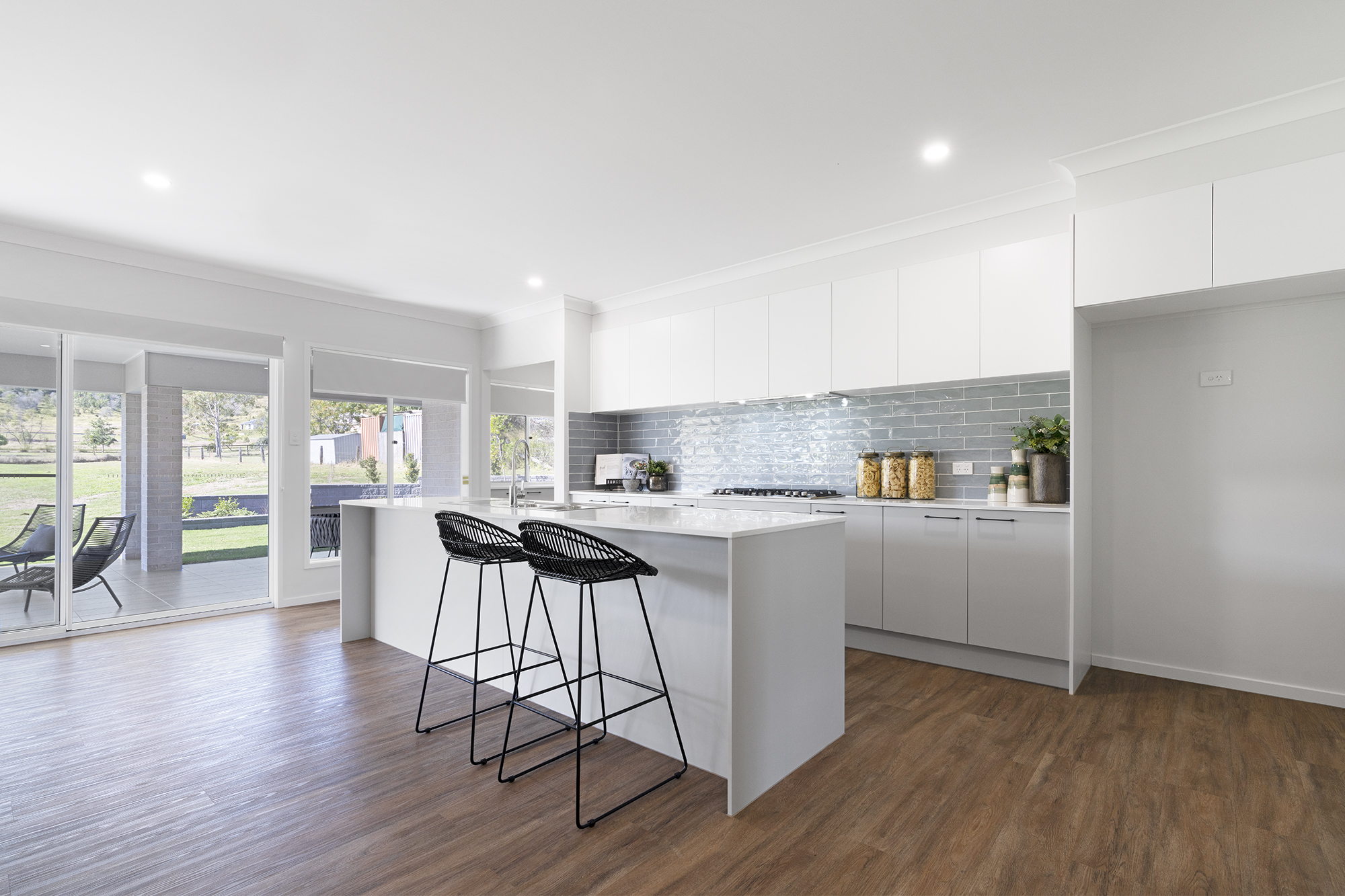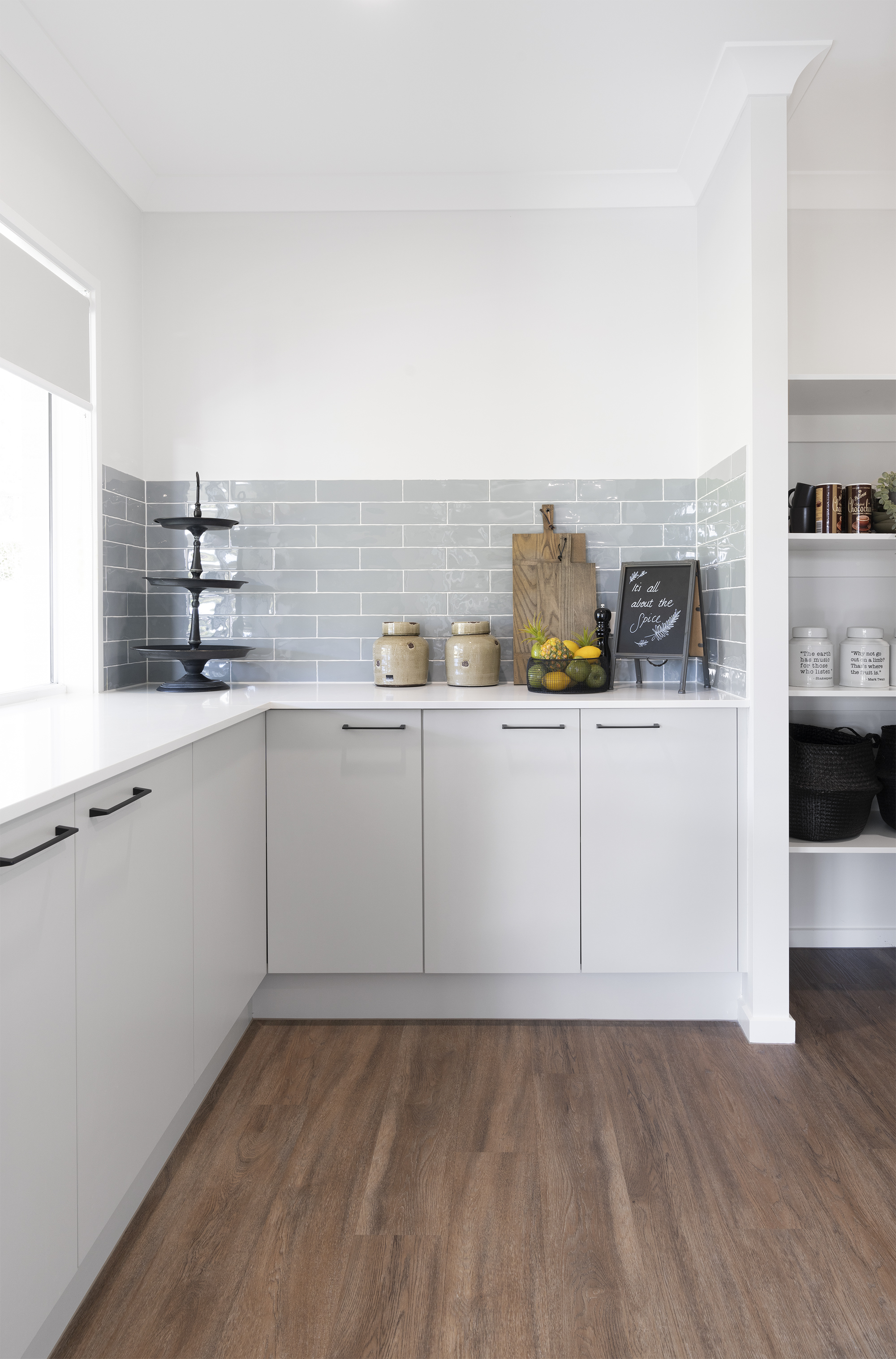 See more of our Answerth 40 Display Home