No matter the location, be rural acreage, inner city or neighbourhood suburbs, achieving a Hampton's-inspired home is at the top of the list.
Our Answerth 40 display home located at The Meadows, Plainland has exactly that statement façade. So, let's take a closer look at how we achieved the style!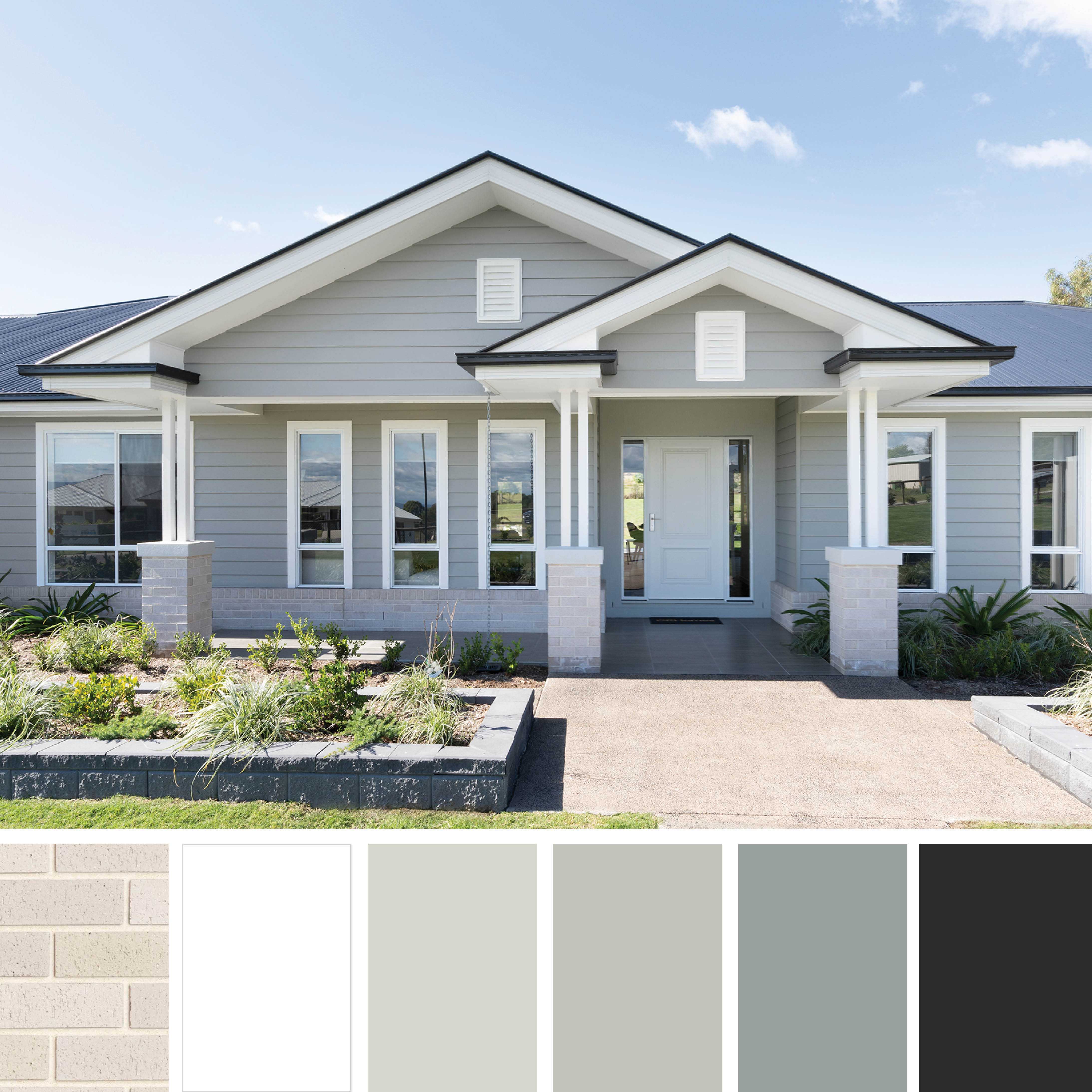 You'll notice the use of crisp white against grey tones in coastal and hamptons-esque design, which highlights the lines and features of the home. A combination of white and grey tones were used across the different textures on our Answerth 40 – let's break it down..
Cladding - Taubman's 'Wolf Cry'
Render - Taubman's 'Eagle Crest'
Eaves & Feature Columns - Taubman's 'VIC Builder's White'
Windows - 'White'
If your design features brick, there are different options to go dark or light depending on the statement you're looking to achieve. Here, 'Gull Grey' by PGH Bricks are used which are a lighter and complimentary colour.
Finish off the look with Colorbond 'Night Sky' roof and gutter, 'Surfmist' fascia and barge.
Of course, you'll see that many inspired colour trends can be interpreted in different ways, we recommend keeping an eye on Pinterest and Instagram to find what best suits your style – Plus, give us a follow while you're there!
See more of our Answerth 40 Display Home