Trends come and go like seasons. So, how do you incorporate these colour trends into your home design? The key is to introduce feature colours and textures in subtle amounts. This will allow you to easily switch up your style when you feel ready for the next change! Let's take a look at the current colour trends we're seeing at the moment!
Earthy Tones Think mustards, burnt oranges and everything from terracotta to beige. Mixing and matching layers of rusty, earthy tones in furniture, wall paint, cushions or other décor items will create a real sense of warmth and homeliness in your space. If you're really into the deeper tones, explore burgundy and plum shades to further represent that autumnal vibe.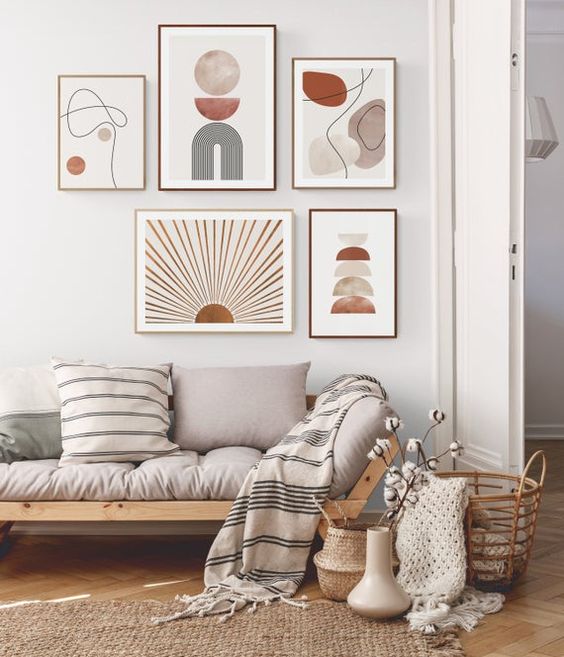 (Image sourced from Pinterest)
Illuminating Each and every year, you can trust that Pantone will set the scene for our design choices. For 2021 the colours are 'Illuminating' and 'Ultimate Gray'. Grey of course, is often an easy and popular choice which offers a sense of minimalism. Illuminating is a bright, sunshine yellow creating a burst of happiness. We recommend incorporating yellow by choosing decorative accessories to provide that bold pop of colour.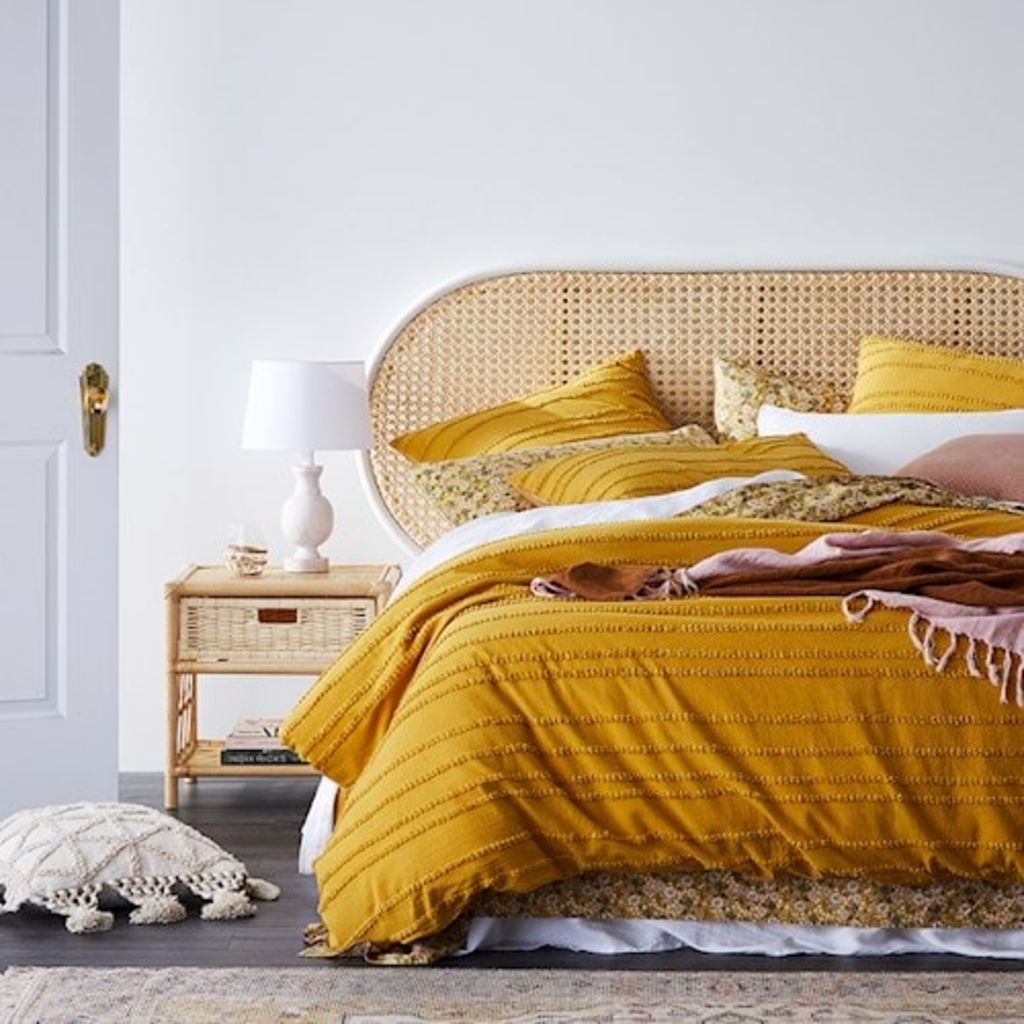 (Image sourced from www.domain.com.au)
Playful Pastels We're talking pale greens, blues, pinks and lilacs. They are soft and easy on the eyes, while still providing a statement in your surroundings. It's a welcomed flash back to the 80's with this colour trend, which offers a feeling of femininity and youthfulness. Definitely one trend to consider when deciding on feature wall and tile colour selections!
(Pictured: DRHomes Answerth 40 Haven Display Home located at The Meadows at Plainland)
Neutral & Natural When we are looking at whites, greys, or beige tones, they create a sense of space and light calmness to a room making it easy to further decorate and create statements in smaller doses. Continue to layer by adding greenery and light olive-green tones to provide the feeling of inviting the outdoors inside.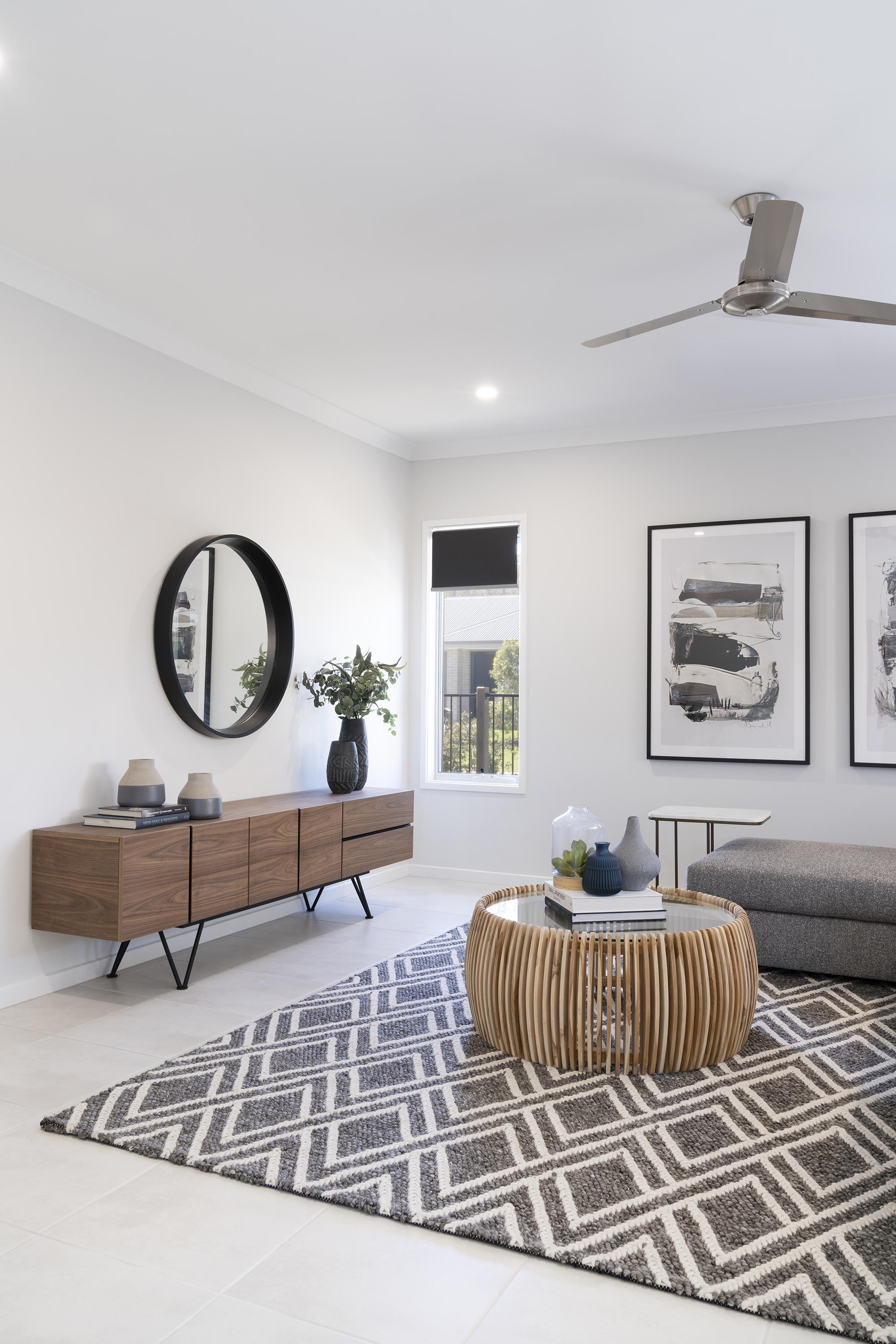 (Pictured: DRHomes Crawford 23 Modern Display Home located at Carver's Reach, Park Ridge)