Christmas is a time of joy, a time for love and cheer, a time for making memories. It's also a time, where DRHomes handover more new homes than any other time of the year.
For family and friends of these new homeowners, it's a great time to get a thoughtful gift that will be a welcome addition to any new abode.
This is a great opportunity to give your friends and family cool home gadgets and décor they would never actually buy for themselves.
The following are some great gift ideas for the new homeowner on your Christmas shopping list.
1. Quirky Doormat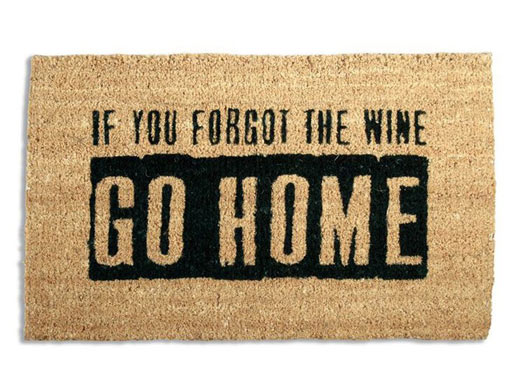 Help that special someone show their guests just how happy they are to see them with this bold doormat.
2. Bluetooth speaker
Every good Christmas gathering needs Mariah Carey belting out "All I want for Christmas". Get the Spotify playlist ready and liven up any party with a Bluetooth speaker.
3. Bath towels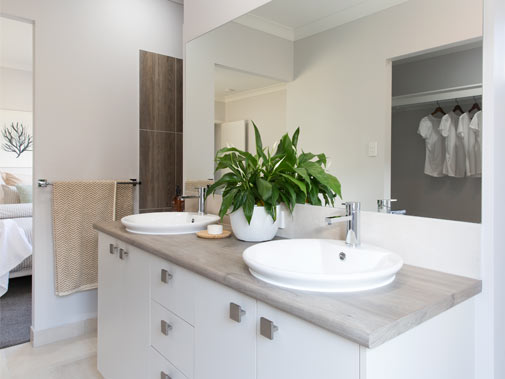 New homeowners have spent a lot of money firstly purchasing a new home, and probably gone to town on new furniture, bedding, kitchen appliances and gardening tools. The house looks great, but the towels are letting the team down. Give them towels that are worthy of their new bathroom.
4. Google Home/Personal Assistant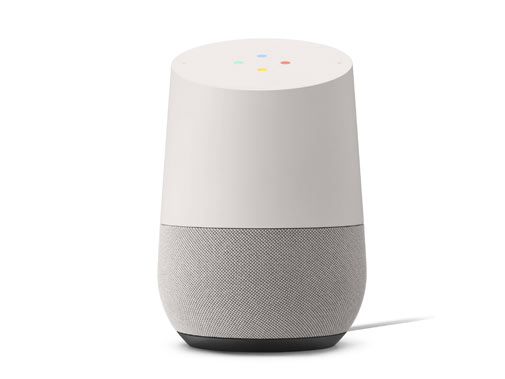 If you want to go tech, this is the gift to get. Google Home is a personal assistant for your home. Ask it questions, tell it to do things and even get it to control other parts of your smart home. Ok Google, put this item on my shopping list.
5. Key holder
Ever have that friend that always loses their keys? And now they have a bigger home to lose them in. Get them a key holder that goes on the wall so they'll never misplace them again.
6. Personalised chopping board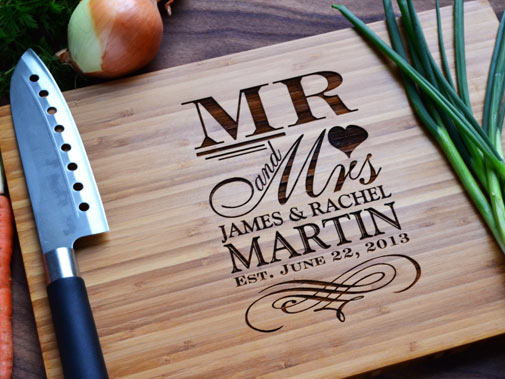 Engraved chopping boards make the perfect gift for someone moving into a new home. Decorative and practical – they tick all the boxes.
7. Framed illustrated family portrait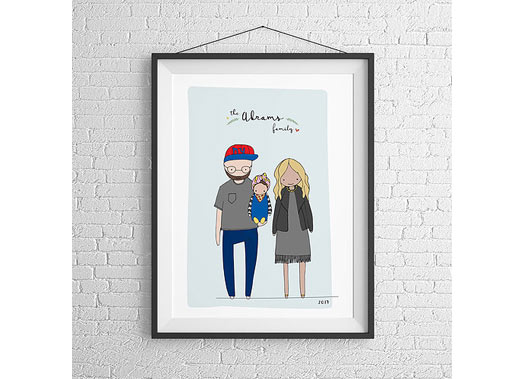 Illustrated family portraits are our new favourite thing. It's personal, it's a great piece of artwork for a new home and every piece is unique. I seriously want one of my own, if any of my friends are reading this – you need to get me one! The one above is designed by Sarajoy, see her work here.
8. BBQ and cooking accessories
The first thing new homeowners do when they move into their new home, is invite people over to show it off. Chips in a bowl just won't cut it anymore. Get the group together to pitch in for a BBQ and you'll be well fed every time you visit your friend with the new home.
9. House plants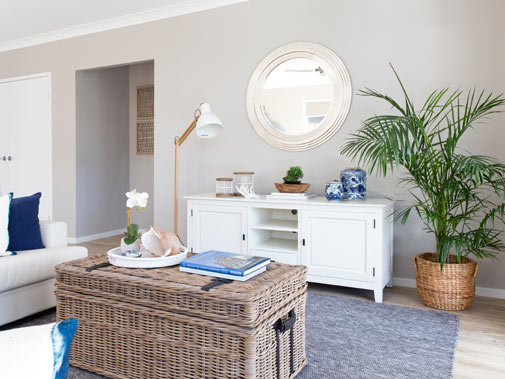 Houseplants are all the rage now. Check out Instagram and every styled room you see will now have a lovely indoor houseplant. Unlike a bottle of wine, a houseplant will hopefully be around for years to come too.
10. A good bottle opener
Congratulating someone on his or her new home calls for champagne, but what happens when new homeowners have bottles of congratulatory bubbly and nothing to open them with. Be the hero, save the day with the gift of a good bottle opener.
Helpful? We do hope so! Now go brave the shopping centre, remember to hold back temptation and not run your trolley into the ankles of your fellow shoppers and make that new homeowner in your life feel extra special.