While we know timber frames have predominately been the preferred material for many years, steel frame construction on residential homes is growing it's share due to it's environmental and structural strength.
It's due to these factors that at DRHomes, we exclusively build steel frame homes and include this within our standard inclusions*.
Let's take a deeper look at our top 3 key benefits of building a steel frame home.
1. Structural Strength
With a steel frame, you'll be rest assured that your home will be built to stand the test of time. It's durability and strength ensure that the frame won't expand, contract, buckle, distort, corrode, or age over its lifespan. These qualities also make the material well suited to our Australian climate, being cyclone strong in areas such as far North Queensland, while also surviving everything from bushfire season to cooler climates down south.
2. Environmentally Friendly
Being made from 100% recycled materials, the steel frame option is a great one for the environmentally conscious. These frames are lightweight and pre-cut for installation prior to delivery to your block of land, reducing any waste in the process.
What's our favourite thing about building with recycled materials? In many years to come, when it's time to demolish that steel frame home, it's components can be reused again!
3. No need to worry about termites!
Termites are a common concern for almost anyone building or owning a home in Australia. Luckily, they cannot eat through steel! So, by building your home with a steel frame there's no requirement for chemical treatments to deter creepy crawlies such as termites or other pesky insects.
If you're an asthma or allergy sufferer, this could be the way to go! With no additional chemical treatments being required for steel frames, it is recognised as a healthy home alternative globally.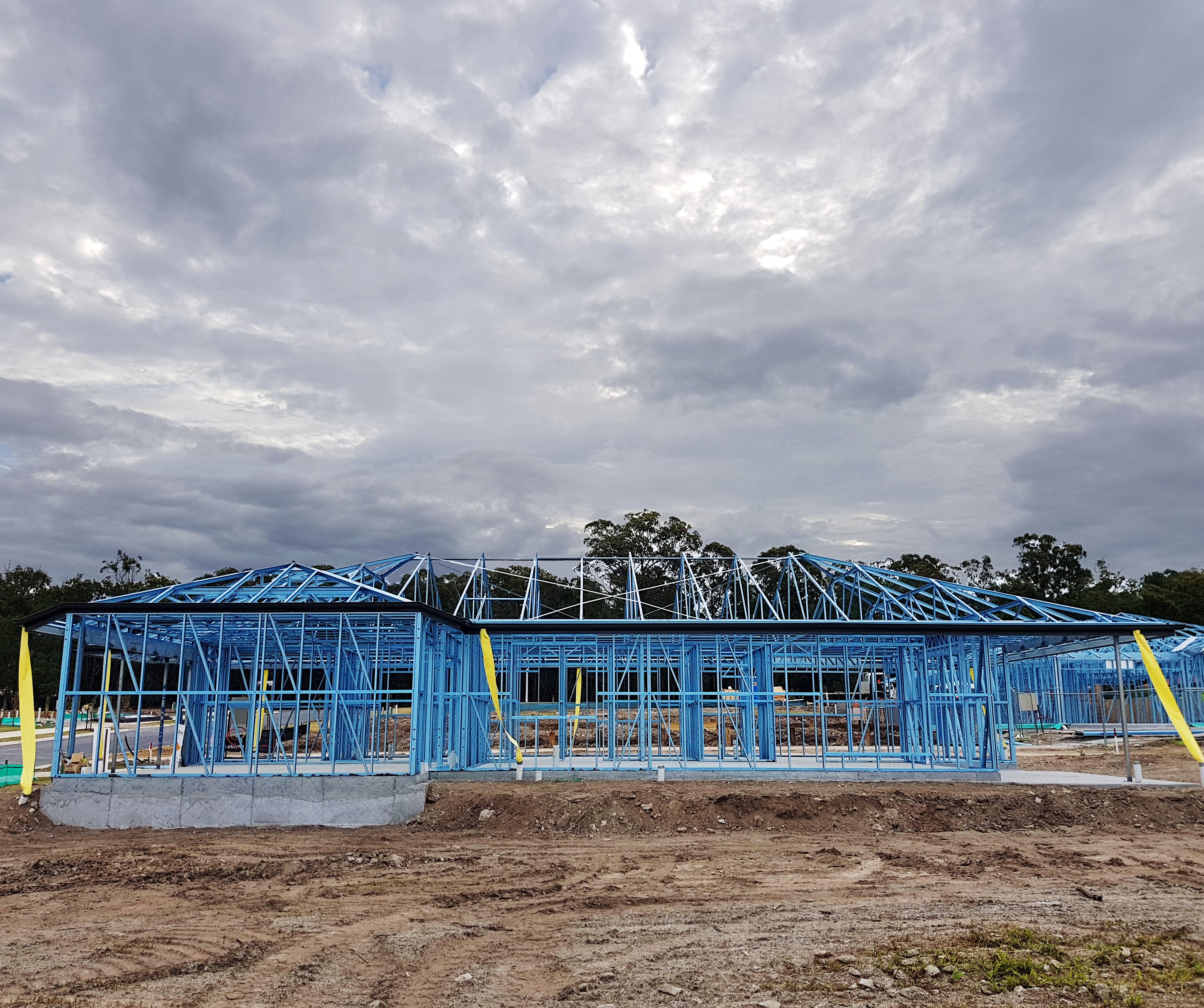 For more information on our standard inclusions including steel frames, get in touch to speak with one of our friendly Home Coaches.